Ring Toss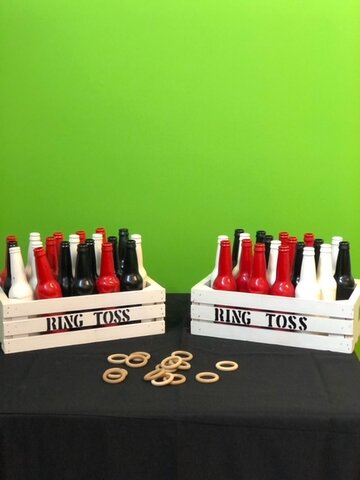 Description
Ring Toss

Ring toss is a classic game that's perfect for any occasion.Beat your friends' scores and become the Ring Toss champion! This is a game that anyone can play and everyone will love. So grab your friends and get ready for some competition.

Rules
1. Each player is given 5 plastic rings to use during game play.
2. The player may toss or flip the rings one at a time onto the game.
3. Should a ring land completely around a peg, a win is scored.
4. Rings caught on the top of the peg are considered losers.